Natural looking replacement teeth using titanium screws.
ESTHETICS
A set of procedures that will enhance your smile.
Ideal for patients who wish to repair damaged or missing teeth and recover their smile.
TESTIMONIALS FROM OUR CLIENTS
I've been a patient of Dr. Cifuentes for a short time, nevertheless I can reaffirm that all his personal shines with professionalism and customer service. After spending weeks with pain, and consult several other doctors, I was sent to Dr. Cifuentes, where with the joint work with Dr. Muñoz, could achieve the right diagnosis. Both Doctors took their time to analyze and explain my problem. They recommended different treatment plans with their pros and cons, and cost. I would definitely recommend them with my family and friends.
Dr. Cifuentes, Thank you very much! I'm so grateful and excited! May God keep blessing your hands, give you health so you can keep giving back smiles to your patients, just like you did with mine. Thanks to you and your assistants who work at Gil Dental Group, in both your offices, Escazú and San Pedro.
Excellent patient care, the doctors show the highest level of knowledge and use top quality materials! 100% recommended!
After being in your care, I have wanted to express my most sincere thank you, both for the way you treat your patients and for your professionalism, which you have overwhelmingly demonstrated in the work you did for me and with which I am beyond satisfied. For that same reason, as soon as my finances allow me to, I will continue to seek your professional services to finalize the procedure which you so adequately demonstrated was necessary.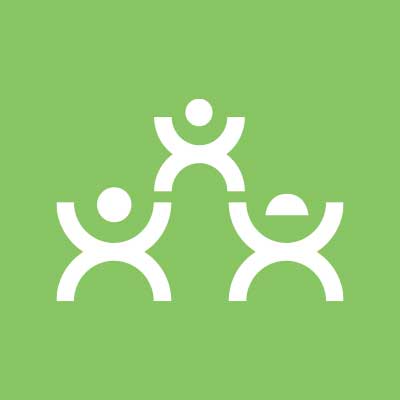 Dr. Cifuentes is an awesome dentist! He´s professional, honest, and very open minded. He´s always concerned during your whole appointment that you feel comfortable, and the most important part, he never rushes, takes his time… I have never felt any pain! He really takes care of his patients! I can recommend him 100 000%, and not only because he´s my favorite dentist, but because he´s a great human being and professional. So now you know: He´s the most "pura vida" dentist!
Was passing through town while traveling and went in for a custom mouth guard, which are so expensive in the US. They immediately told me I did not need a mouth guard even though my American dentist kept trying to get me to buy one. I saw Dr. Dan, who might actually be a rocket science in his spare time. He asked if there was anything else I wanted to look at since I came all the way out. I had a cavity that needed updating, which I literally had an appt in the States to fix, and a growing gap in my front teeth. An hour later he'd fixed both in a fraction of the price of my American dentists. I can't tell you how much I loved this place. It smelled LIKE A SPA Not to mention my patient room opened out to a rainforest garden with Hummingbirds! So much love!
Confident that Grupo Gil provides me with comprehensive dental care. I get my regular checkups and cleanings as well as any other treatments as needed. They take their time and care in doing a thorough job. Everyone has the same positive work ethic and patient focus. That's why I have been going to Grupo Gil Dental for over 20 years.
I am a US dental patient with a life-long problem of poor teeth. My expectations were exceeded by the Gil Dental Group, in my first consultation there, three visits for treatment and now with the results in my mouth. The staff in this practice, starting with Lucas Gil himself, provides personal attention in a quiet, hard-working atmosphere. This clinic will make and adjust your crowns and implants in its state-of-the art laboratory, which is a few steps from the patients' chairs. The in-house laboratory is key to this clinic's high-quality work and accountability. Senior personnel participate in professional conferences in Europe and the USA to stay abreast of new technology and materials in this rapidly moving field. Gil Dental Group charges a bit more than I was offered when I shopped my first treatment plan online. This plan was minimal due to the high cost by US standards. But who wants the cheapest work if your teeth should last a lifetime? The Gil group's prices were so much less than I would have paid in the US, that I had more teeth repaired. I will enjoy eating and smiling and have a better life thanks to the Gil Dental Group.
I am very satisfied with the attention provided by both doctors and personnel. The work they do is of the highest quality.
Dr. Lucas Gil MScD
Cosmetic Dentistry and Dental Implants
Indiana University
"For me dental peace is to start a complex treatment — and that the patient trusts that we leave it perfect."
Dra. Mariana Gil MScD
Periodontics Specialty
Ohio State University
"My patients and I are very fond of each other and thanks to that they feel comfortable in procedures that are not so comfortable ;)"
Dr. Rodrigo Jiménez
DDS in Prosthodontics/Cosmetic Dentistry
Louisiana State University
"When I finish a treatment and the person even forgets what they had, it is like taking a weight off their shoulders."
Dr. Daniel Cifuentes Jara MScD
Prosthodontics, Oral and Maxillofacial Surgery
University of Costa Rica
"I am blessed to be able to change the lives of my patients in ways I never imagined."
Dr. Oscar Arango Pietersz
Jaw and Facial Surgery
University of Chile | University of Puerto Rico
"My specialty in oral and maxillofacial surgery is beautiful and full of challenges."
Dra. Antonieta Muñoz
Endodontics
Pontifical Javeriana University, Colombia
"Dental peace is wellness, health, aesthetics. A smile that conveys that is very important."
Dra. Karen Coto
Pediatric Dentistry
University of Costa Rica
"Having dental peace means being able to smile calmly at its best. May I be free."
Dr. Andrés Cervantes Chavarría DDS, MS
American Academy of Orofacial Pain Board Certified Specialist
University of Minnesota
"For me, Dental Peace it is very simple: It is the absence of pain and the relief the same."
Dr. Natalia Vargas Monge
Specialist in Orthodontics
Pontificia Universidad Javeriana, Colombia
"Dental Peace could be defined as a state in which the patient feels completely confident that their treatment is being carried out in the best way possible in order to restore their oral health."